The Club House
Prestongrange House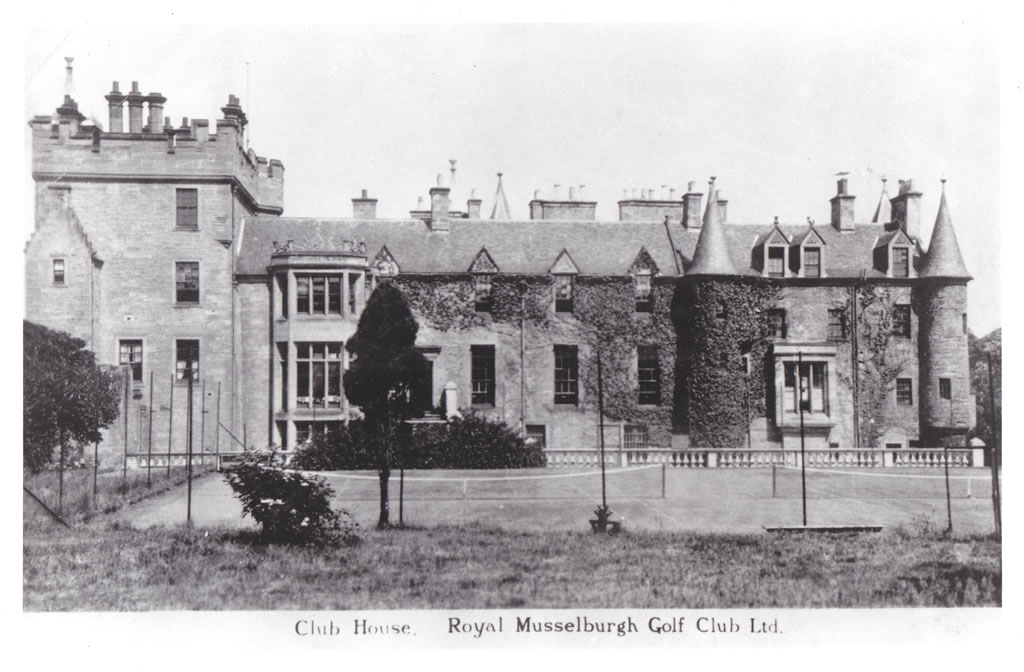 About Prestongrange House
The Norman family, de Quincy, had the estate of Prestongrange until they supported the losing side in the run-up to Bannockburn. it then went to the Abbey of Newbattle and, in turn, to the families of Kerr, Morrsion and Grant. A William Grant had three daughters, Janet, Agnes and Jane. Janet maried the Earl of Hyndford and as Lady Hyndford, held the estate after her husband's death; Agnes married Sir George Suttie, and three generations later Sir James Grant-Stuttie married Lady Susan Kerr. Distinguished as the men may have been, it is the ladies who are remembered, the widowed Lady Hyndford and Lady Susan both, as kindly benefactresses. The house has, as its core, a Norman tower, added to and converted into a mansion. It was bought by the Coal Welfare Organisation in 1958 as club-house of the Royal Musselburgh Golf Club. A painted ceiling dated 1581 was found above old plaster and is now preserved in Napier University, Edinburgh.
Join The Royal Musselburgh.
Memberships now available, please click here for more information.